Whether you're building a new driveway gate system or automating an existing gate, you'll want to meet with your contractor on-site. For help selecting a contractor and making your first meeting as productive as possible, check out the tips below.
EXPLORE GATE DESIGN STYLES & MATERIALS
Start with some casual research to see which gate design styles appeal to you most. You can view the Tri State Gate photo gallery or focus your search with our blog post, 6 Timeless Driveway Gate Designs.
You'll also want to understand the differences between gate materials. Wood gates are known for their natural feel; they offer more privacy than iron gates but must be repainted every 5-7 years. Iron gates have an elegant look and the widest variety of design options. They can last for generations but must also be repainted regularly. Composite gates offer the look of wood gates with far less maintenance and a higher up-front cost.
To compare each material against factors such as appearance, maintenance, privacy and cost, read our blog post: What's the Best Material for Your Entry Gate? Comparing Wood, Iron & Composite.
GET FAMILIAR WITH EQUIPMENT & FEATURES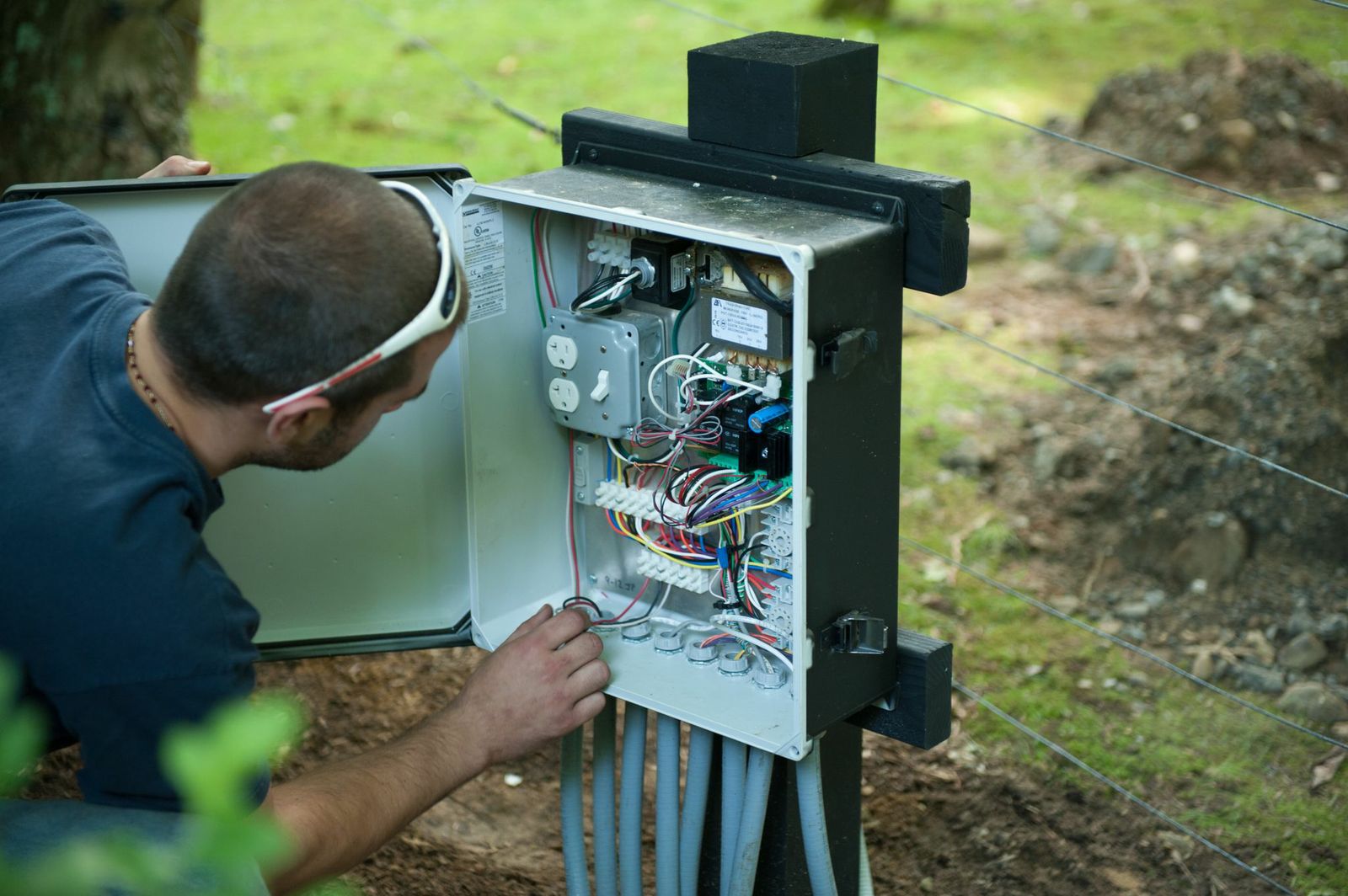 Think about how you want to access your gate, and how you want visitors to access it. Options range from basic automated gate systems with remote control transmitters to RFID activation for high-security locations. There are also options in-between, such as telephone entry systems and in-ground sensors. For added security, consider an integrated camera system. Other features such as battery back-ups and surge protection can come in handy during emergencies.
At Tri State Gate, making your driveway gate operate automatically is our specialty. We work with the industry's top manufacturers – and install all systems with certified technicians – to ensure seamless, reliable automation. For more, read our blog post: Automation 101: Making Your Driveway Gate Work for You.
LEARN WHAT TO LOOK FOR IN A GATE CONTRACTOR
EXPERIENCE. Anyone can say they have experience, so be sure to do some investigating. Do they have a gallery or portfolio of their work? Do they have trained and certified technicians? Are they comfortable working with your designer or architect, if you have one? How does their customer satisfaction measure up? At Tri State Gate, we take great pride in having satisfied customers. Check us out on Yelp, Google, Facebook, Houzz and more – we carry a five-star rating (or close to it) across the board.
Tri State Gate is also accredited by the Better Business Bureau, the gold standard for business ratings.
MAINTENANCE & SERVICE. Maintenance may not be top of mind when you're designing a new gate, but it should be a priority for any long-term investment. Gates require regular maintenance – look for contractors who offer service contracts, which allow for preventative maintenance to minimize repairs and extend the life of your gate.
REPAIRS. Damage can arise from many factors, from cold weather to lightning storms. You'll want to choose a contractor that offers 24/7 emergency service and same-day service. Companies that fully stock all vehicles or have an independent warehouse can generally offer faster response time. When considering purchasing a new gate system, be sure to inquire about the warranty offered – your contractor should stand behind the installation work.
At Tri State Gate, we stand behind our 25 years of experience and take pride in our exceptional service and response time. View our work in the photo gallery and check out how our service agreements can get you priority service.
Tri State Gate is a custom gate company specializing in gate design, fabrication, installation, automation, maintenance and repair for residential driveways, community entrances, commercial properties, high-security locations and industrial settings. We serve New York, Connecticut, New Jersey, Vermont, Massachusetts and surrounding areas.